Control your fuel expenditures thanks to Eco-Pilot!
Control your fuel expenditures thanks to Eco-Pilot!
Eco-Pilot
Fossil energy costs are sky-rocketing, strongly impacting shipowners' & ship chandlers' earnings. In this context, fine monitoring of fuel consumption becomes a strong competitive advantage and a key success factor. Combined with increasingly restrictive legislation on greenhouse gasses emission, precise monitoring of effective fuel consumption has become paramount.
Eco-Pilot is the ideal tool to enable shipowners to visualize, measure and optimize their fleet oil consumption, and support captains in the optimization of their piloting in real-time conditions. Our solution goes beyond mere fuel consumption as it also provides key information to enhancing fuel savings and environment-friendly piloting: positioning, weather conditions, ship speed, are all centralized and recorded or directly transferred on shore where they can be analyzed thanks to our dedicated software.
This tool will allow you to analyze the impact of routes, piloting behavior as well as the external climatic conditions on your fleet fuel consumption, thus enabling significant savings. This is a major asset for the implementation of Ship Efficiency Management Plans, savings incentive policies, fairings modifications and other efficiency policies. Our tool enables you to make the right decisions based on reliable and accurate data.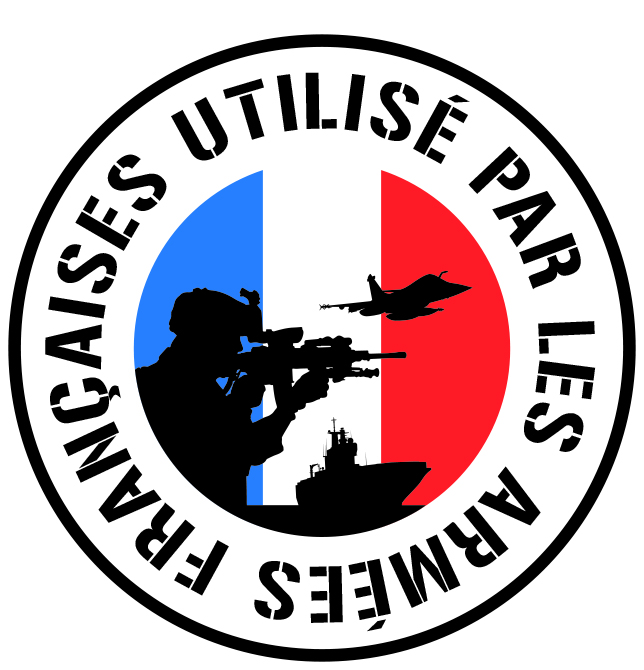 Technical characteristics
| | |
| --- | --- |
| Overall system precision | 2,2% |
| Flowmeter precision | 0,1% |
| Power supply | 24 VDC |
| Consumption | 2A per engine |
| Display | 6 inches, TFT, LED backlighting, Touchscreen (Alternate sizes available upon request) |
| GPS input | NMEA |
| Connection | IP65 Screw lock |
| Languages | French, English, Spanish |
| Event recording | 4Gb, eq. 1~2 years data |
| Data transfer protocol | GSM/GPRS/Satellite |
| CAN input | Engine parameters |
| Certification | Bureau Veritas (ongoing) |
Assets
Kral flowmeters specially designed for maritime diesel engines
Simple and reliable CAN bus communication
 Advance solution security
Navigation history allowing recommendation generation
Kral Flowmeters
We believe a 0.5% flowmeter precision is not enough for a precise measurement. The initial sensor precision is a key element as, in systems featuring several flowmeters, errors amplify following a mathematical propagation law.
Thus, with two classic oval wheel flowmeters with a 0.5% precision, your endpoint precision may very well be over 30% at idle speed. Such a low precision measure simply discards correct consumption monitoring. This is why we have selected guaranteed 0.1% precision flowmeters.
Pistons of the injection pump trigger the fuel pulsations in the diesel supply line. These pulsations vary the measurable flow at high frequency and cause a brief reversal. These pulsations can also cause damage to the flow meters. For these reasons, the flowmeters used must be able to measure the flow in both directions and be very responsive. This is why we have chosen flowmeters that measure flow in both directions at a frequency of up to 5000 pulses per litre (compared to less than 200 for some flowmeters on the market).
Our flow meters take into account the temperature of the diesel fuel. On marine engines, diesel consumption is determined by the difference between the supply and return flows of fuel. However, the temperature of the fuel in the return circuit is 30°C higher than in the supply circuit. This temperature difference changes the volume of the fuel and distorts the measurements. The flow meters used by Eco-Pilot monitor these temperature differences and take them into account. The consumption is calculated for a given reference temperature (e.g., 15°C) allowing you to compare it with your engine manufacturer's specifications.
Flow meters are placed on a vital part of the boat: propulsion. It is therefore essential that these flowmeters are uncompromisingly reliable. In our opinion, only KRAL products meet these criteria.
Easy commissioning thanks to CAN Bus
Eco-Pilot is a sensor network based on CAN bus technology.
This technology originated in the automotive industry, which chose it for its reliability, its distributed operation (a faulty element does not affect the efficiency of the network, unlike centralized networks), its flexibility and its ease of installation.
The installation of the Eco-Pilot requires the connection of a single cable. Each element is easily connected to this cable.
Each element of the system has a dedicated function. The Eco-Pilot has its own display, which you can easily replace as it is separate from the data processing box.
The hardware specifically built for the Eco-Pilot allows for optimal miniaturization of each element. In addition, the hardware is insensitive to malware and viruses that affect consumer computer systems.
With the CAN bus, each component is connected to the network using a single connector.
This means that parts can be changed quickly and easily in the event of a breakdown. There is no need to call in a specialist to replace the hardware if necessary.
The system constantly checks the sensors and the user is notified if any defect occurs, with precise information on the origin and location of the fault (engine affected, connector disconnected, sensor out of order) thus simplifying troubleshooting. A fundamental point in a system where sensors can be spread all over the boat.
Advanced Security
Triple safety Bypass
Putting a flow meter in series with your fuel line is a risk to be considered carefully, regardless of the price and quality of the equipment used.
The Maritime Affairs authorities state that bypassing flow meters is recommended when a boat enters a channel.
In order to prevent any incident, the Eco-Pilot has three unique bypass valve functions for the flow meters:
– Centralized control: The captain operates the bypass valves from the bridge.
– Automatic activation: When an event is detected on the supply line, the system automatically activates the bypass valves.
–  From the engine room: Push buttons allow immediate opening of all bypass valves in the system.
An autonomous and disengageable system
Each element of the Eco-Pilot has been designed specifically for our solution.
We do not use generic off-the-shelf hardware or software that could threaten reliability. The components of Eco-Pilot are all specialized in a simple function. The operation of the system is distributed so that it will keep on working even if one of the components fails.
Sealed industrial-grade modules
All modules are submersible, heat and vibration resistant to industrial standards. The connection system, including locking mechanisms, is submersible.
Navigation history
The Eco-Pilot records navigation data and associated weather conditions and correlates them with fuel consumption data, allowing a fine analysis of the vessel's steering profile according its route.
These elements provide the keys to implementing fuel economy policies based on the reality of the field, and allow the identification and implementation of reactions and piloting profiles adapted to any type of maritime route, whatever the external conditions, giving users greater control over their consumption.
Simple
and user-friendly interface
The Eco-Pilot has a simple and easy to use interface. All controls are available from the touchscreen (backlit for night navigation). A diagnostic module is available to quickly identify an engine problem. Data can be retrieved via a USB stick, or sent directly via secure satellite or GPRS transmission.